SÜPER UYDU
SUPERUYDU is a broadband Internet and IP based, L2 / L3 network telecommunication company. In particular, SUPERUYDU, which uses satellites with Ka band technology, is currently operating on Eutelsat, Yahsat, Avanti and Turksat satellites. SUPERUYDU is the largest satellite VNO company in the region with more than 17,000 Vsats opened in the Middle East and Caucasus since 2012, with a widespread service network spread over 81 and service points in 6 different countries.
---


TURKSAT
Türksat Satellite Communication Cable TV and Operation Inc. is one of the leading satellite operators in the world, which carries out all kinds of satellite communication over Türksat satellites and other satellites.
---

EUTELSAT
With a fleet of 37 satellites serving broadcasters, video service providers, telecom operators, ISPs and government agencies operating across Europe, Africa, Asia and the Americas, Eutelsat is one of the leading operators in the commercial satellite business.
---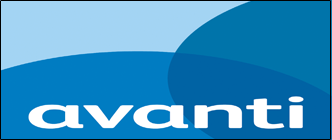 AVANTI
UK and Europe's leading satellite operator with 95% of Avanti with Turkey and Middle East markets Super a result of negotiations between the satellite, which will answer your wide coverage and all requests from 2015 Avanti has signed an agreement for starting to use actively. 
---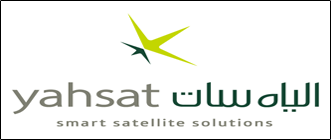 YAHSAT
Al Yah Satellite Communications, AlYahsat is a satellite communication company, a subsidiary of Mubadala Development Company, the strategic investment company of the Government of Abu Dhabi. The company offers voice, data, video and internet services to broadcast, Internet and VSAT users for both private and government organizations.
---

TÜBİTAK SAGE
TÜBİTAK SAGE was established in Ankara Beşevler in 1972 under the name of Guided Vehicles Technology and Measurement Center (GATÖM) in order to meet the requirements of Turkish Armed Forces and national defense industry organizations in order to carry out research and development studies in cooperation with domestic and foreign organizations when necessary. It was renamed Ballistic Research Institute (UAE) in 1983. Finally, in 1988, the Defense Industry Research and Development Institute (SAGE) was named and started to operate with its current structure.
---

BITES
Founded in 2001, BITES Aerospace & Defense is a global software development company at the forefront of simulation training solutions for military and civilian organizations. We are a trusted entity especially in the Computer Based Training (CBT) solutions, virtual maintenance training systems and augmented reality applications. We are developing high fidelity, cost-effective technologies for tactical military training and applied game-based technologies to a range of breakthrough, military-specific training and simulation software products.
---

MASTERNET
Master Net Defense and Security Technologies was established 11 years ago to engage in high-tech activities such as city / country security, critical facility security, general electronic security, imaging systems, CCTV, building automation, communications, IT infrastructures. Master Net, one of the dynamic companies of the sector, has successfully completed hundreds of projects with the famous brands of the world and has a very respectable place in the state and private sector.
---

MS-SATCOM
Uplink vehicle design, vehicle and building automatic antenna production, flyaway antenna and frequency transition parts to produce 1000 m2 closed area in Istanbul Kurtköy has been serving since 2005. 
---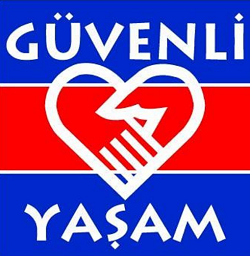 GÜVENLİ YAŞAM
Safe Life was established in 1987 with plastic injection technology to produce personal protective equipment and protection equipment within the scope of security (police) and public security of the armed forces (military).
Since its inception, has maintained the quality in the industry every day and defense industry sector, technical plastic and composite, mechanical, technical textile, electronic and electro-optical products design and manufacturing has increased its target