What is Case Flyaway?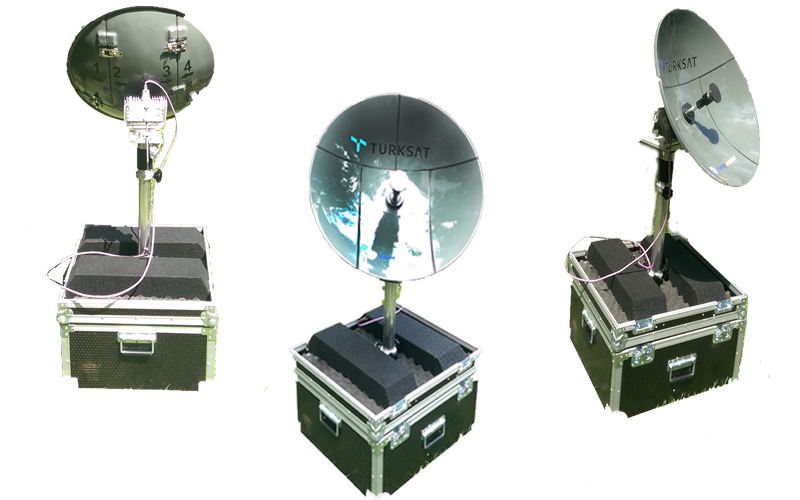 It is a high-speed data transferable satellite terminal that can be transported in a case. Thanks to this terminal, you can only provide a small suitcase size, a safe against all external influences and communication infrastructure, in case of extraordinary conditions, TV live broadcast, radio communication, telephone connection, VPN network access and internet access .
Purpose of ?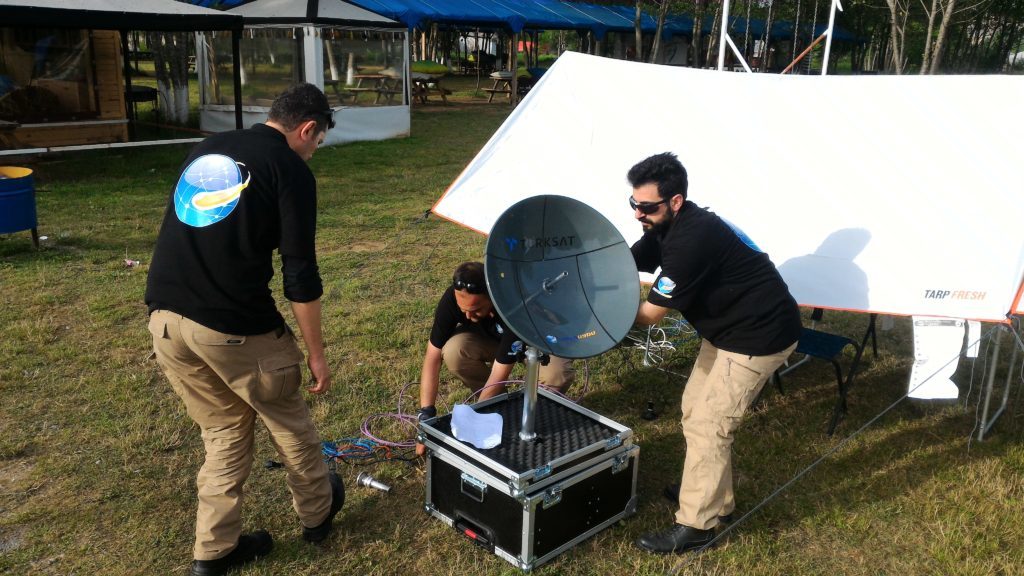 It has been designed as a satellite terminal for field command centers that can be installed and collected in a short time, can be transported in a cargo plane or container, offering high speed internet and point-to-point encrypted communication.
The terminal case, which has an ergonomics that can be easily loaded by a person in a vehicle or can be taken by a person by pulling on the wheels, provides working hours up to 5 hours with the batteries in the terminal case.
The system provides high-speed internet up to 30 Mb.

For who?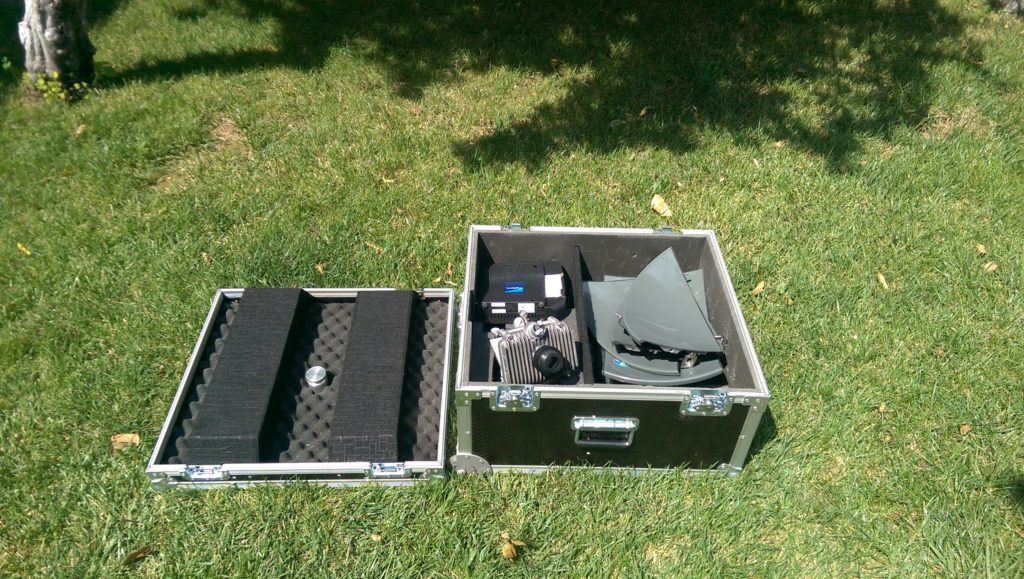 Military units; To meet the needs of field headquarters, such as internet access and encrypted point-to-point voice, data with the headquarters.
Disaster units; In order to provide the command center in the disaster area, all remote centers and internet and all kinds of communication needs.
Internal security units; for temporary base zones, internet with headquarters and encrypted point-to-point telephone, radio and image transmission needs.
TV stations; For limited live broadcasting or point-to-point high-quality broadcasting over the Internet.
FLYAWAY-2000_FAMİLY
Basic Features;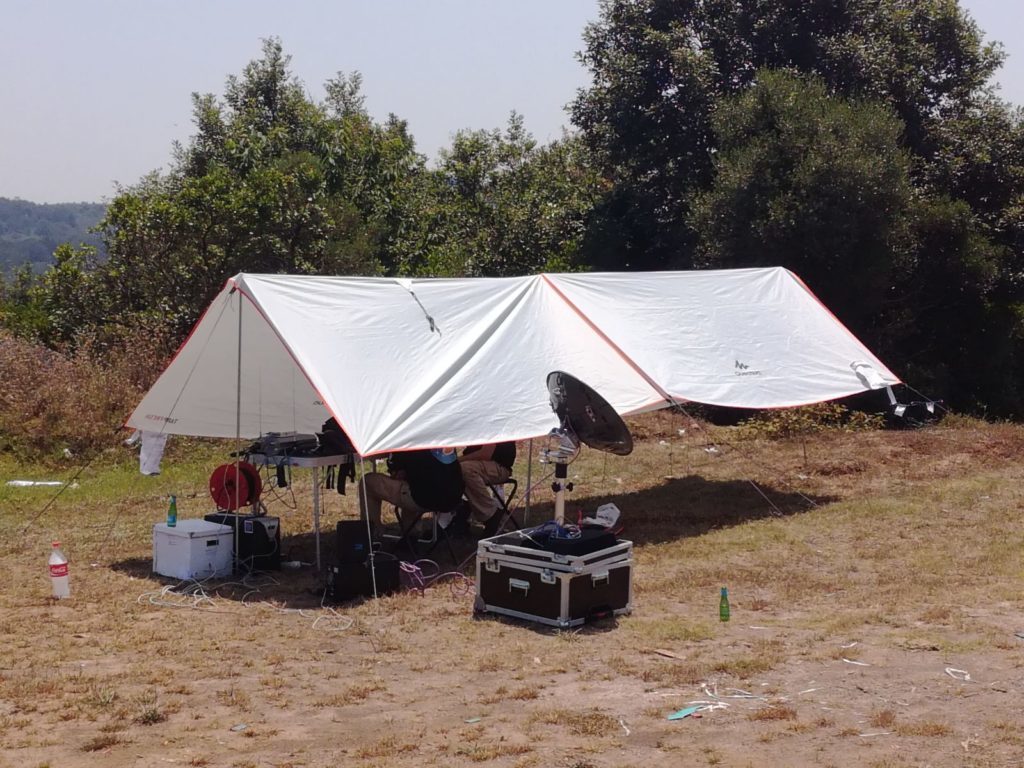 Up to 30 Mb data connection
Dark fiber, VPLS, MPLS and internet access
KA band satellite access
Possibility of wireless communication via satellite
Telephone communication via satellite
FullHD broadcast
Wifi internet and network distribution
Network distribution with X3 ethernet
Battery support up to 5 hours
Operation with 220 V
Simple interface
Wifi accessible web-based interface
** To take advantage of all the features of the device, you should choose the appropriate satellite operator infrastructures

FLYAWAY-2000_FAMİLY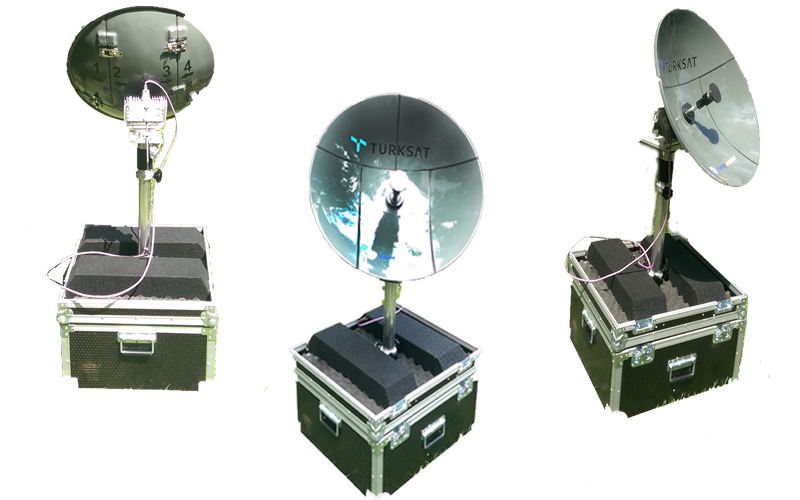 Physical Properties;

Weight: 20 Kg – 30 Kg
Operating temperatures: -10 C to 50 C
Working environment: Outdoor
Battery time: About 5 Hours
Mains supply: 220 V power supply
Transport: wheeled case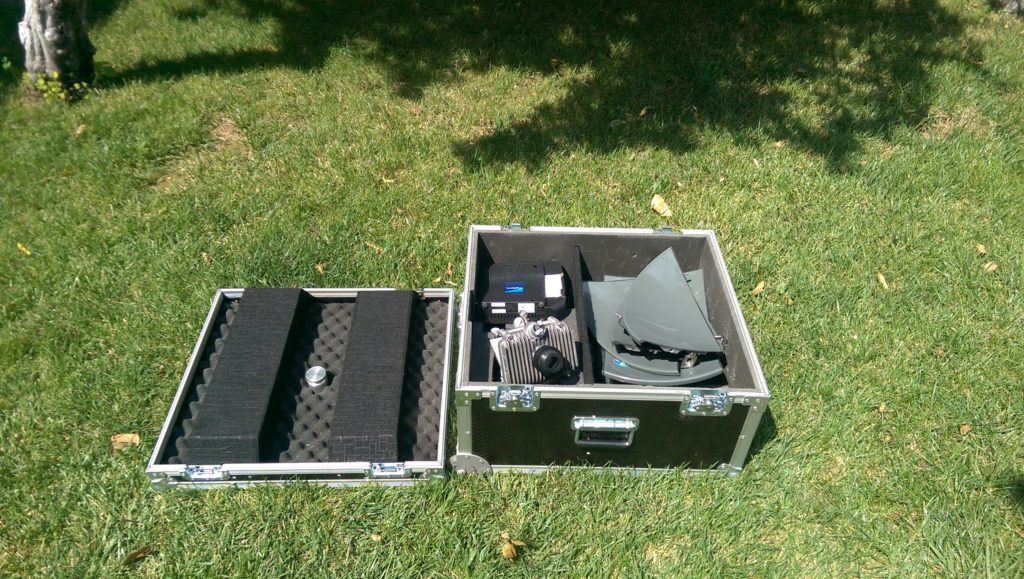 Functions;
Encrypted Dark fiber, MPLS and VPLS connection
Internet connection,
Relay communication via satellite
Network distribution over Ethernet
Internet distribution via wifi
Can be pulled on wheels
Transport on cargo plane or container
About 5 hours Battery support
Suitable for outdoor environment.
Inputs and Outputs;
Satellite cable connector
3x Ethernet output,
Wifi access point,
Radio antenna output
220 V energy input,
** All connectors in the product are manufactured for outdoor environment, industrial type.

FLYAWAY-2000_FAMİLY
Technical specifications :
| | | |
| --- | --- | --- |
| Model | Flyaway 2000 | Flyaway 2100 |
| Internet | 20 Mbx 4 Mb | 20 Mbx 4 Mb |
| Dark fiber Vpls |  – | available |
| Battery | x2 | x2 |
| Transport Type | Medium case | Medium case |
| Relay |  – | x1 |
| Wifi | + | + |
| Ethernet |  – | x3 |
| Power Switch | + | + |
| Power lamp | + | + |
| Battery indicator | + | + |
| Fan | + | + |