What is ManPack?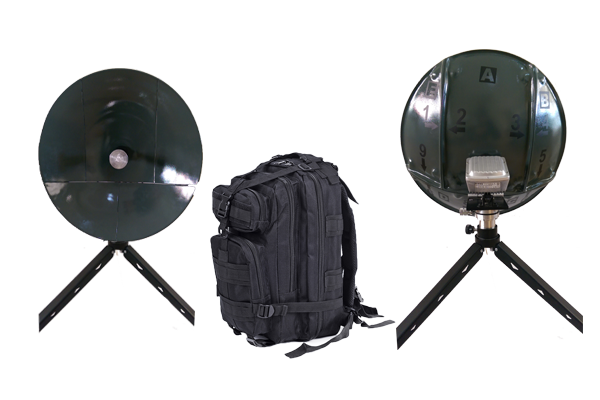 It is a high-speed satellite terminal that can be carried in a backpack by a staff member. Thanks to this terminal, you can provide a live broadcast, radio communication, telephone connection, VPN network access and internet access in environments where only a backpack is not available.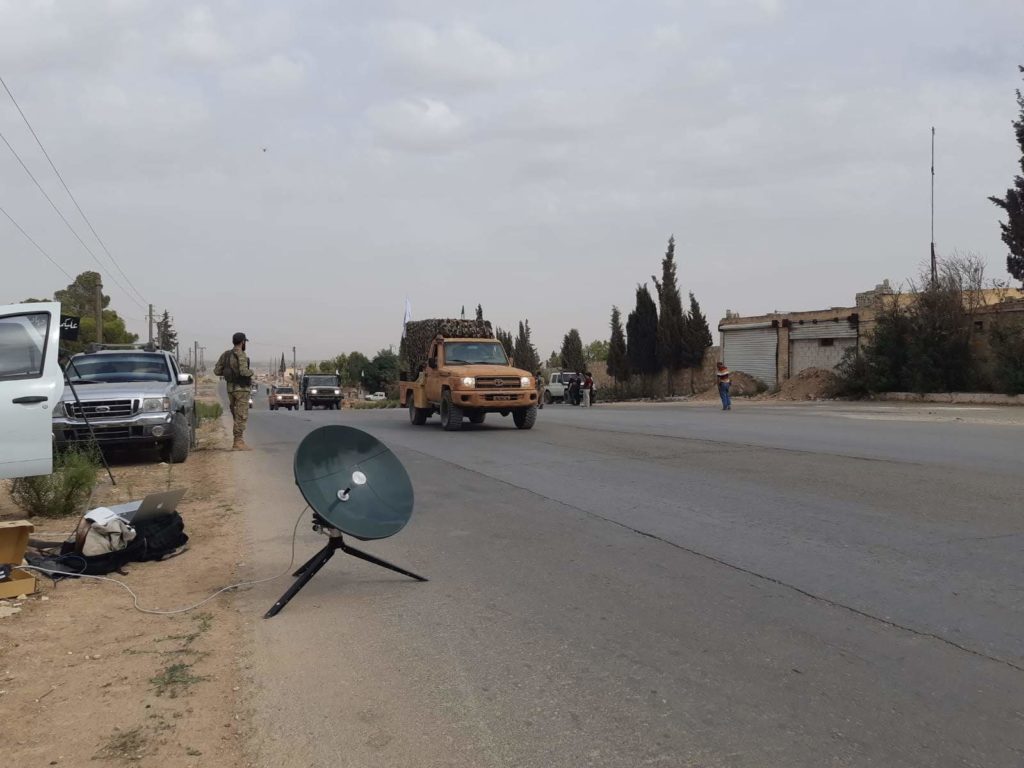 Purpose of use ?
Designed for outdoor, mobile Tim's tasks that require high-speed internet and dark fiber.
Considering the ergonomics of carrying on the back, the system is stacked in a carrying case with minimal weight and provides up to 5 hours of operation time with its batteries.
The system offers high bandwidth up to 30 Mb.

For who?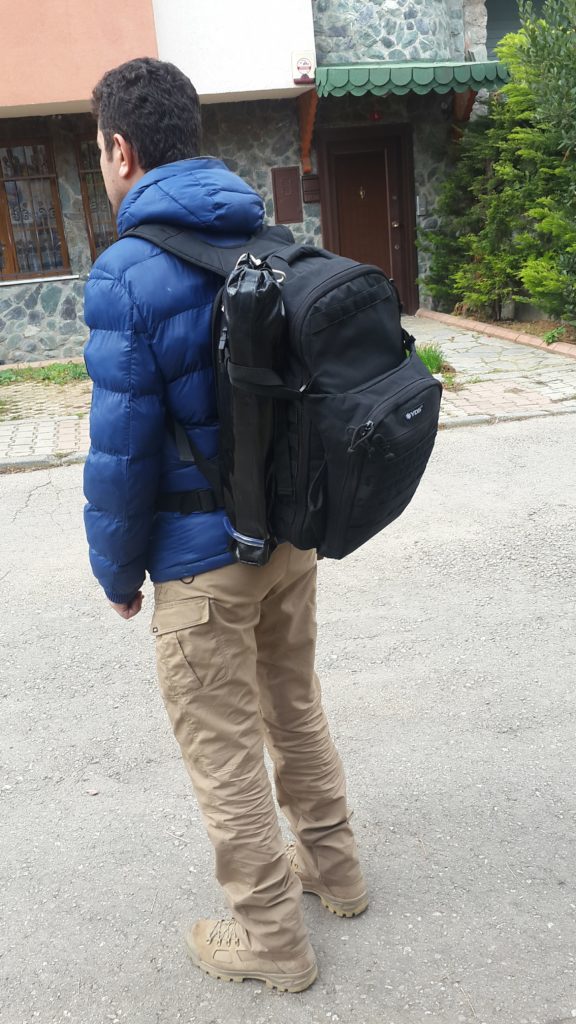 Military units; for on-the-go teams' on-site internet access and encrypted point-to-point voice, data, and video transmission needs.
Disaster units; To provide all kinds of communication needs of the response teams in the disaster area with the internet and housing center on the move.
Internal security units; for the needs of the units in the temporary operation zone, the center and the Internet and the encrypted point-to-point telephone, radio and video transmission.TV stations; For limited live broadcasting or point-to-point high-quality broadcasting over the Internet.
FLYAWAY_1000_FAMİLY
Basic Features;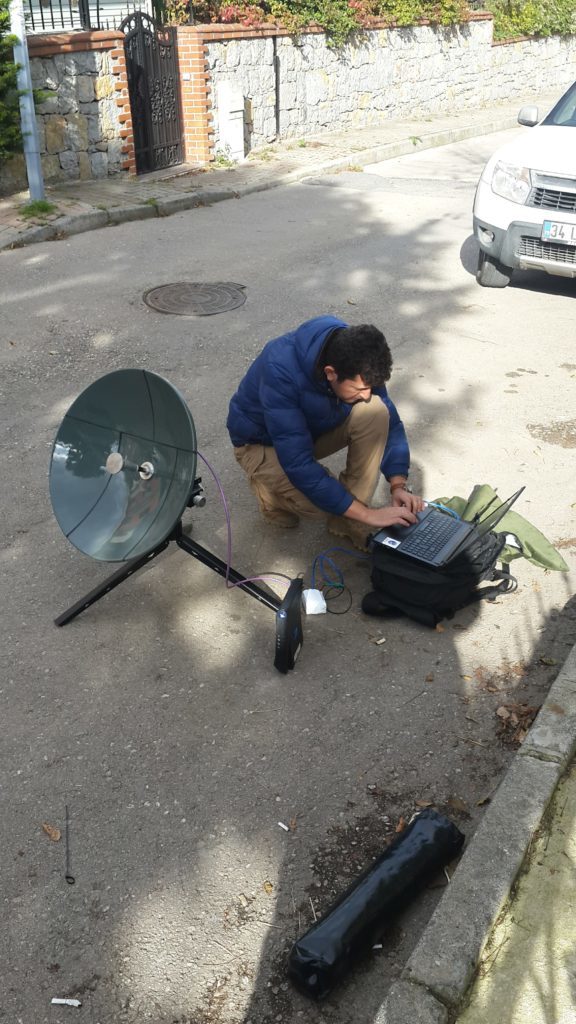 Up to 20 Mb data connection
Dark fiber, VPLS, MPLS and internet access
KA band satellite access
Ability of radio communication over satellite
Ability to communicate via satellite
FullHD broadcast capability
Wifi internet and network distribution capability
Network distribution capability with X3 ethernet
Battery support up to 5 hours
Operation with 220 V
Simple interface
Management with touch screen
** To take advantage of all the features of the device, you should choose the appropriate satellite operator infrastructures.

FLYAWAY_1000_FAMİLY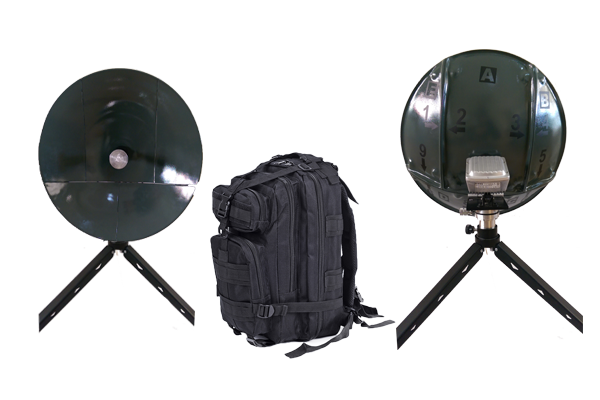 Physical Properties;

Weight: 15 Kg – 25 Kg
Operating temperatures: -10 C to 50 C
Working environment: Outdoor
Battery time: About 5 Hours
Mains supply: 220 V power supply
Carrying: Tactical Backpack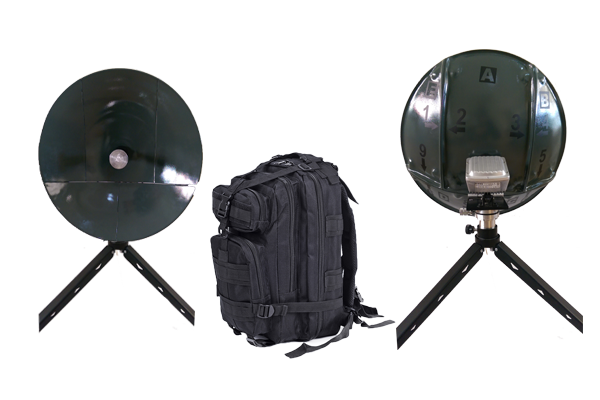 Functions;
Dark fiber, MPLS and VPLS connection
Internet connection,
Network distribution over Ethernet
Internet distribution via wifi
Portable on back
Portable in cabin
Battery support
Suitable for outdoor environment.
Inputs and Outputs;
Satellite cable connector
3x Ethernet output,
Wifi access point,
1xHDMI input
220 V energy input,
** All connectors in the product are manufactured for outdoor environment, industrial type.

FLYAWAY_1000_FAMİLY
Technical specifications :
| | | | | |
| --- | --- | --- | --- | --- |
| Model | Flyaway 1000 | Flyaway 1100 | Flyaway 1200 | Flyaway 1300 |
| Internet | 20 Mbx 4 Mb | 20 Mbx 4 Mb | 20 Mbx 4 Mb | 30 Mbx 4 Mb |
| Dark fiber vpls |  – | available | available | available |
| Battery | x1 | x1 | x1 | x1 |
| Screen | –  |  – | available | available |
| Transport Type | backpack | backpack | backpack | backpack |
| Encoder | –  |  – | x1 | x1 |
| Relay |  – |  – |  – | x1 |
| WiFi |  – | + | + | + |
| Ethernet |  – | x3 | x3 | x3 |
| Power Switch |  – | + | + | + |
| Battery indicator |  – | + | + | + |
| Reflector | P 60 | P 60 | P 60 | P 90 |